We are asking people to complete this short questionnaire to understand people's views on the proposed move of library services from the Central Library building, into Stockroom. Whatever the result of this formal consultation process there is no intent from the council to demolish or abandon the Central Library building – it is a Grade II listed building and is a much loved and important part of our town's heritage which we want to preserve. As such, Stockport Council has agreed some clear pledges for the future of the Central Library Building.
The building will not be abandoned or demolished
The Council will seek future uses that would be sensitive to the historic nature of the building and would retain public access to the building
The Council will not sell the freehold or allow the building to be developed for residential use that would mean the public losing access to this heritage asset
An Equality Impact Assessment (EqIA) has been developed (opens in a new window) to ensure and demonstrate that this proposal complies with the requirements of the Public Sector Equality Duty (PSED) for those with protected characteristics. The EqIA is intended as a working document which is developed alongside, and informs decision making.
Questionnaire
The questionnaire should not take more than 10 minutes to complete and by taking part you not only have a chance to make your voice heard but you could also win a £100 High Street shopping voucher.
Paper copies are available from public buildings across the borough. Other formats are available on request by emailing consultation@stockport.gov.uk
Computer generated image of an external view of Stockroom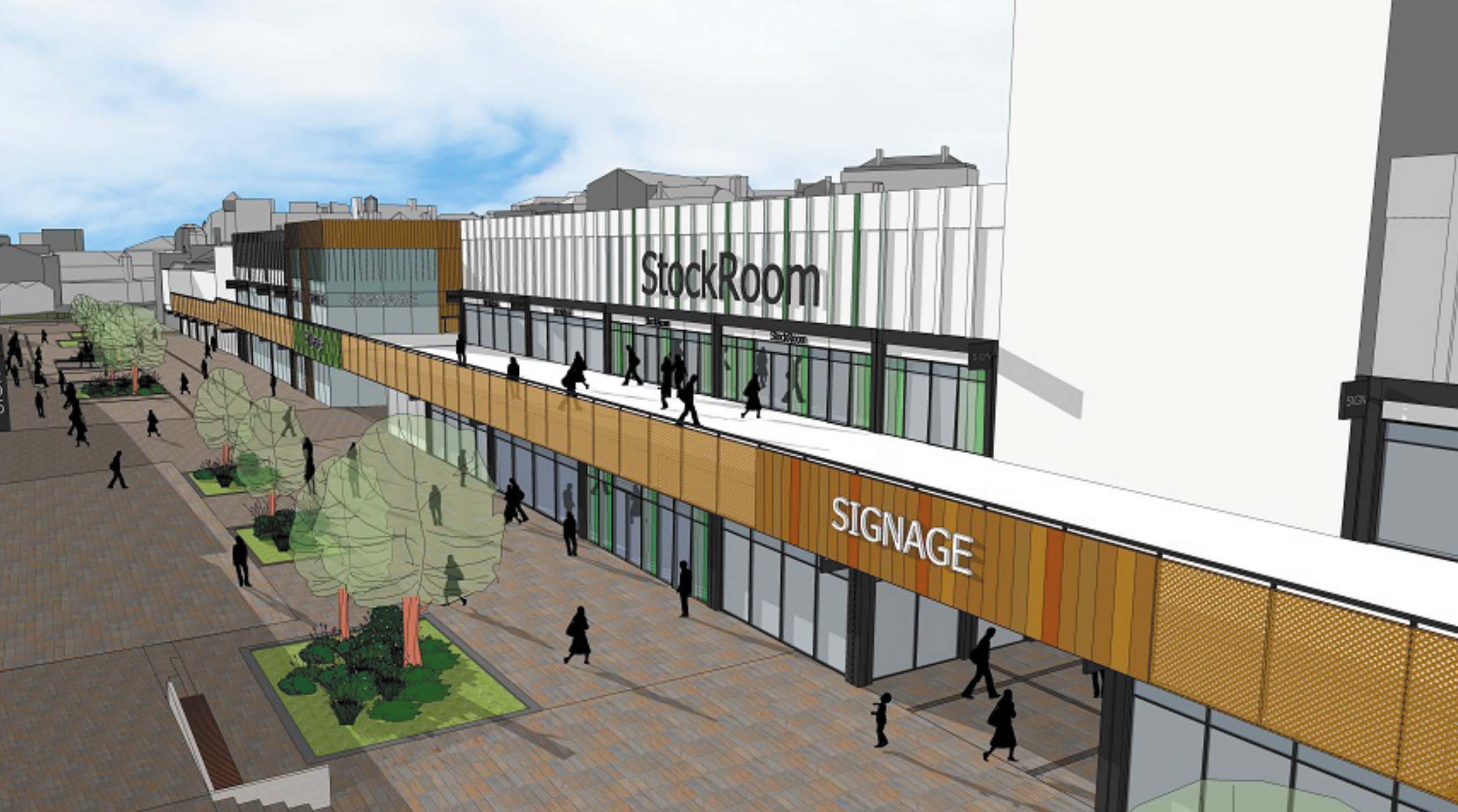 External image of Central Library