Overview
As part of the borough wide 'One Stockport' initiative, Stockport Council introduced a series of traffic calming measures in Heald Green and other District Centres within Stockport. The measures we are implementing are to make the local shopping area safer for everyone who uses it using the government's Safe Streets Save Lives grant.
The Network Management Section has received a request from your Local Highway Ward Spokesperson to trial a 20 mph zone on Finney Lane, Heald Green.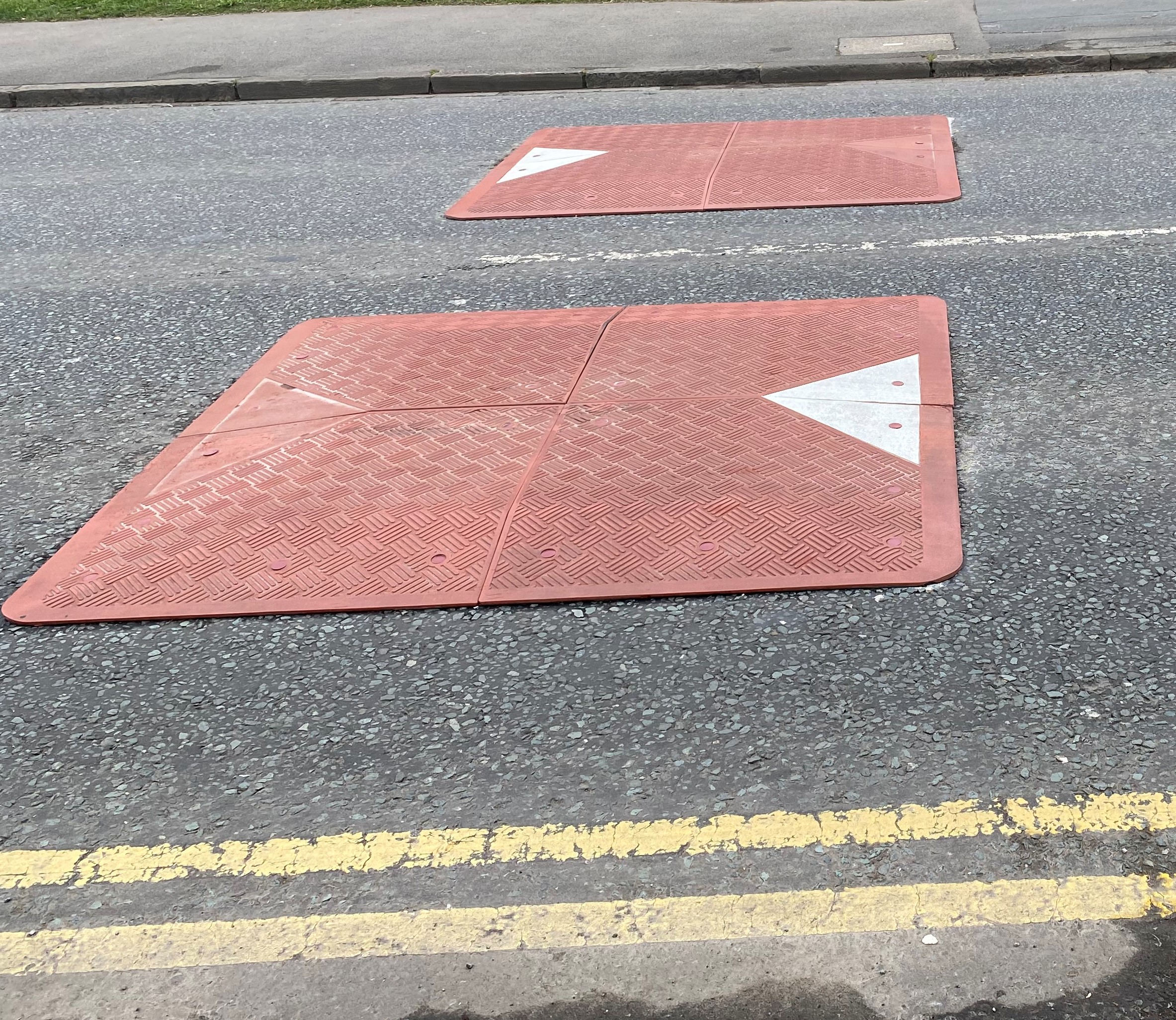 Within the zone we have installed 20 mph speed limit repeater signs onto existing lighting columns and used bolt down Traffic Calming Cushions along Finney Lane to help reinforce the new 20 mph speed limit.
These were installed as temporary measures with a promise to consult on whether they should be retained for longer or removed as planned. The Network Management Section would now like to gain your feedback on the SSSL measures introduced within Heald Green District Centre.
The feedback we receive will also help us to understand if the measures are making a positive difference, any alterations that we need to consider and inform how we deliver this type of scheme in the future.